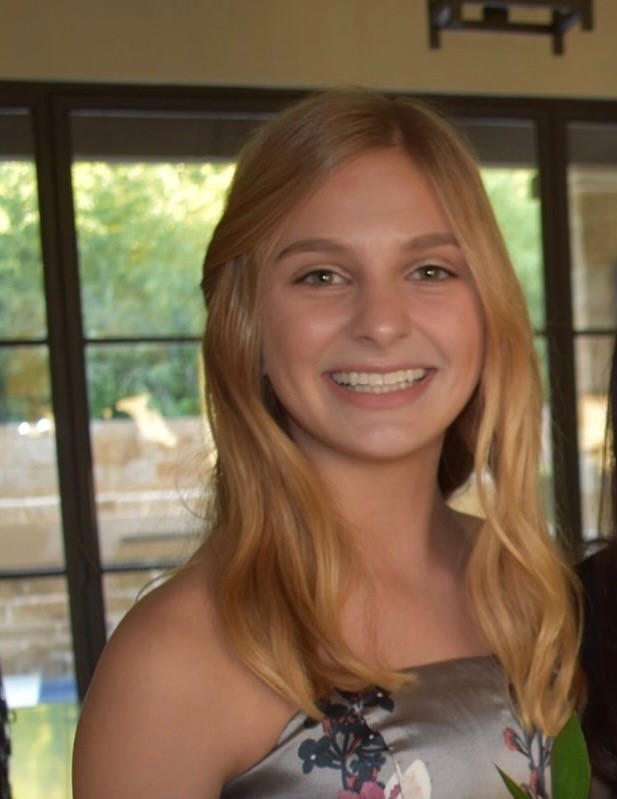 LEAD for Pollinators is thrilled to welcome Intern, Ayla Sumer.  She is a Texas beekeeper, and member of the Collin County Hobby Beekeeping Association, who will conduct social media outreach to K-12 students. 
As a high school junior at the Hockaday School she has extensive experience in science-related outreach, specifically with children. She implemented and leads an after-school STEM enrichment program at Joe May Elementary School.  She developed an engaging curriculum, collaborating with the school and meeting their educational needs over various platforms.  She successfully transitioned the program during the national pandemic providing the program virtually, navigating and utilizing various virtual platforms and collaborating with her team remotely.
Ayla exhibits a personal passion for beekeeping and conservation of this valuable species. She is a current recipient of the Collin County Youth Beekeeping Scholarship. "This scholarship has provided me with the opportunity to pursue my passion for bees and maintain my own hives. With the scholarship, I have also gained experience in outreach surrounding honey bee conservation with local schools, organizations, and individuals."
This internship experience directly aligns with the LEAD for Pollinators mission to inspire and educate future generations in the importance of pollinators. As a beekeeper Ayla, "deeply understands the pivotal role of bees in maintaining healthy ecosystems and sustaining agriculture." Ayla will be a wonderful asset in facilitating the LEAD for Pollinators mission.
Ayla's outreach and education will be featured on LEAD for Pollinators' Instagram and Facebook pages beginning in June.  Follow LEAD for Pollinators and Ayla's outreach and education on Instagram  and Facebook.