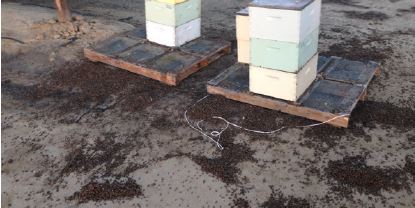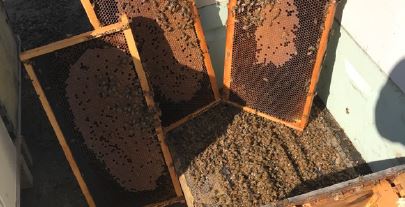 Bee kill due to direct pesticide exposure by:
CHEMICAL FAMILY: Pyrethroid Insecticide
CHEMICAL NAME: Cyano(4-fluoro-3-phenoxyphenyl)methyl 3-(2,2-dichloro- ethenyl)-2,2-dimethylcyclopropanecarboxylate
Reporting Damage or Loss From Pesticides
It is important to document damage and losses caused by pesticide use and exposure. The National Pesticide Information
Center (NPIC) and the EPA seek this information for assessments of pesticides and their applications for the review of
pesticide re-registrations, to adjust the "directions for use," and to cancel a pesticide registration.
Submit your reports of damage or losses due to pesticides to:
Your State Pesticide Regulatory Agency      EPA's State list
National Pesticide Information Center
Environmental Protection Agency (beekill reporting)  ONLINE    or  email EPA directly  beekill@epa.gov.
Additional information to assist in filing your report, collecting evidence is provided below:
Labels for samples and mailing
US Postal Service Mailing Guidelines for Bees