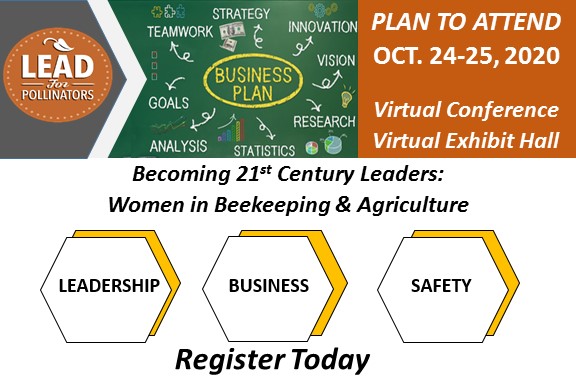 A conference for our time: virtual online
Registration Is Now CLOSED.
The Conference Session Schedule is HERE.  The Conference will open at 8:30 a.m. Saturday and Sunday morning.  Sessions will begin at 9 a.m. running for 45 minutes, with 15 minute breaks in between.
The registration fee is $100 per person for this two day conference on-line.
Our conference was originally expanded to include a virtual option.  As of Sept. 7th the on-line virtual registration is the method to attend our conference.  Due to local, state, and national health concerns, the on-site option is no longer available.  This virtual conference will reduce your travel expenses, and protect your health, all while providing you with the inspiration, knowledge, and shared experience to start your own business, and improve your leadership skills. 
This will not be just a compilation of "Zoom meetings." Our conference will be produced by professional virtual conference videographers and IT specialists.
Register Is CLOSED For Our Virtual On-Line Event.
Registration is for On-line Virtual Attendance only
*Due to national health and safety guidelines the Virtual On-Line Registration is now mandated.
Scholarships Have All Been Awarded.
Limited Scholarships are available.  Apply online at this link BEFORE OCT. 9, 2020 for a Registration Scholarship.  Scholarships are for the cost of registration for the on-line virtual conference.
For more information about "Becoming 21st Century Leaders: Women in Beekeeping and Agriculture" Conference select the following links:  Speakers           Exhibitors             Sponsorship
To review the LEAD for Pollinators, Inc. Event/Conference/Scholarship Disclaimers Select Here
Pre-registration is required.  No walk-ins permitted. 
No online registrations accepted after the registration deadline.  No transfer of registration permitted (see refund policy link below).  Registration links to the virtual conference are for the person registered for the conference. Only one password with the matching email of the attendee can be used during the conference. Registrants and scholarship recipients are prohibited from sharing or transferring their email address, login and other registration information. Login credentials to the virtual conference will be provided by the Technical Manager for the virtual conference prior to the conference. If log in credentials are misplaced or deleted by the registrant or scholarship recipient the registrant or scholarship awardee are responsible for contacting LEAD for Pollinators immediately for replacement credentials (the previous credentials will be made inactive).  LEAD for Pollinators and the Technical Manager will be unable to provide new credentials the day of the conference to any pre-registered individual or scholarship recipient.
Notices
LEAD for Pollinators Privacy Policy
LEAD for Pollinators Returns and Refunds Policy
LEAD for Pollinators Harassment Prevention Policy
Neither party shall be held liable or responsible to the other party nor be deemed to have defaulted under or breached this Agreement for failure or delay in fulfilling or performing any term of this Agreement to the extent, and for so long as, such failure or delay is caused by or results from causes beyond the reasonable control of the affected party including but not limited to fire, floods, embargoes, war, acts of war (whether war be declared or not), acts of terrorism, insurrections, riots, civil commotions, strikes, lockouts or other labor disturbances, acts of God or acts, omissions or delays in acting by any governmental authority or the other party. No payment shall be due and payable for authorized presentation not actually made by LEAD for Pollinators, Inc., regardless of the cause. In the case that an event is cancelled due to inclement weather or other factors beyond the control of either party, no payment shall be made for expenses.